Traditional English Beers
With a rich tradition of public houses serving cask-conditioned "real" ale and taxation that promoted lower strength beers, English brewers mastered the art of producing beers with more flavour than the alcohol content would suggest. There is no better beer than beautifully kept and served English draught ale.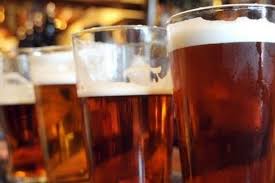 Bitters: Balanced and incredibly moreish, we make a complete range of Bitters, both Southern style with a malt-forward profile and Northern style designed to be sparkled.
Browns and Milds: Malty, easy-drinking classics. The most popular cask ales of all time that fell out of favour in the 1970s but are making a comeback in west London thanks to us supplying the beers in cellar-friendly pins (half-sized casks)
Porters and Stouts: although Porter and Stout are historically the same beer, our Porters are rich and chocolatey, whilst our Stouts are roasty and dry. We occasionally produce traditional Milk (sweet) Stout with added lactose Meanwhile our Imperial Russian Stouts are very strong and full of flavour.
India Pale Ales: our traditional English-style IPAs are more balanced than modern US interpretations with a decent malty background on which the traditional earthy and honey-like English hops shine.
Strong Ales: whether it's our bittersweet Burton Ale or our sipping Barley Wine, our range of strong ales will bring warmth to the coldest evening.
Traditional European Beers
From Belgium to Lithuania, Europe (and Northern Europe in particular) has a massive range of beers. Some strong, some sour, some displaying horse blanket aromas and some just weird compared to British beers, this part of the world is an adventure playground of flavour and style.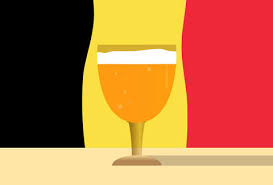 Hefe Weißbier: this classic Bavarian white beer is brewed with at least 40% malted wheat and top-fermented with the same strain of yeast used by the self-claimed "oldest brewery in the world" (Weihenstephaner, near Munich). This beer has a distictive clove and banana flavour and is so incredibly refreshing that it forms part of a traditional Bavarian breakfast of weißwürste und weißbier (white sausages and white beer)
Saison:
Dubbel, Trippel, Belgian Strong Dark Ale:
Witbier:
Sours and Fruit Beers:
Brettanamyces Beers:
Raw Lithuanian Beers:
Traditional Lagers
Lagers mainly come from Central Europe - the southern German state of Bavaria and neighbouring Czechia in particular. They range from delicate and malty Helles to black Schwarzbier and from bitter, hoppy Pilsner to intense, smokey Rauchbier. What links them all is in the name - lager meaning "store" (like larder in English). These beers are usually cold-fermented with yeast that is capable of producing cleaner, crisper beers.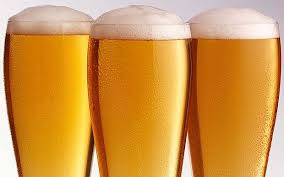 Munich Dunkles:
Rauchbier: Since we first brewed smoked beer in The Owl & The Pussycat it has been a semi-regular beer on the taps. Made with malt smoked over beechwood, imported from the famous Weyermann malthouse in Bamberg, Germany our Rauchbier is dark, intense and rewarding.
Kellerbier:
Helles: Bavaria's answer to the Golden Pilsners of Bohemia, Helles is delicate and malty. Ours is made using Bavarian malt and Hallertauer hops and fermented with Weihenstephaner lager yeast. Inspired by many trips to the south of Germany where it is very difficult to find bad beer.
Pilsner: Our Reverse Osmosis water system allows us to produce the softest water, just like the very best Pilsner brewers in the Czech Republic. We use German malt and Saaz hops to produce a bitter Lager that is both rich and refreshing.
Kölsch: the classic Cologne Obergäriges Lagerbier. Our take on this style, Steinfurter, is named after Ealing's twin, which happens to be n the same state as Cologne. Clean, moderately bitter and maybe slightly fruity.
Altbier: this beer varies a fair bit in Düsseldorf from very bitter to only moderatley so. Ours, Altenberg Alt, named after the street off Northfield Avenue (nobody seems to know why it is so-called) is deep brown and assertively bitter.
Modern and Futuristic Beers
Most modern beer styles have their origins in the United States, as does the craft beer revolution. Some modern styles, like American Pale Ale and US-style India Pale Ale, are undoubtably here to stay. Others are probably a passing fad - time will tell. We love the hop-forward styles that have lingering bitterness. We use lots of hops from the Yakima Valley in Washington that deliver notes of pine, citrus and peach, amongst others.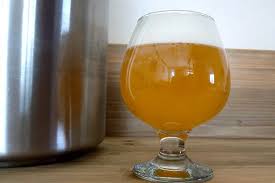 American Pale Ale: America's answer to Bitter is bigger, brasher and more in-yer-face than the subtle English ale. We brew ours to be assertively bitter, amber in colour with lots of aromatic US hops.
US-style IPA: The beer style that has become the poster-ale of the craft beer revolution, US IPA is all about hops. American hops and lots of them. We use the choicest Yakima Valley hops with neutral yeast and pale malt to produce an intense drinking experience.